Video and Audio Programs
You will find a combination of recordings created by local media outlets and our own video and audio programs posted here.
Watch a Video of the Plan Concepts Briefing !
The Plan Concepts Briefing was presented to the Planning Board on Thursday, December 11, 2014.
Thank you for participating in the Feeback Loop. Survey results will be posted here soon. The purpose of the Feedback Loop was to help staff get a general sense of the level of agreement in the community with the direction of the work on the plan concepts. We set up the Feedback Loop so you could focus on what matters most to you and answer a few questions or many, depending on your preferences. This was an informal way for us to hear from you as we move forward on the Staff Draft Plan.
Here are the slides from the presentation: Bethesda Downtown Plan Concepts:Planning Board Briefing 12.11.14.

Here is theFeedback Loop which also includes the slides.
Watch a Video of the Retail Study Briefing
Video and Slides from the Property Owners' Presentations October 29
You can see the slides and video from the presentations on October 29, 2014 right here.
Slides Bethesda Downtown Plan Property Owners Forum
Listen to WAMU: 'Reimagining Bethesda'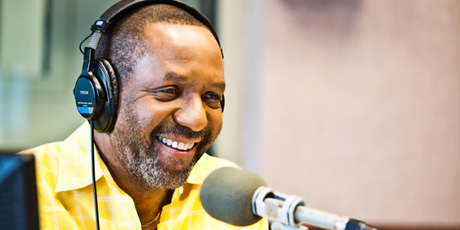 The following text is from the WAMU website:
"Kojo and architect and urban planner Roger Lewis chat with Montgomery County planning director Gwen Wright.
The changes that have been sweeping through neighborhoods throughout the District for the past two decades are also affecting life in the suburbs surrounding the city. Montgomery County is in the midst of updating its plan for Bethesda's central business district, a pocket of Maryland that's evolved into a dense, urban center. Kojo and architect and urban planner Roger Lewis chat with Gwen Wright, the county's planning director, about the effort to re-imagine Bethesda - and her vision for the rest of the county.
Guests
Gwen Wright, Planning Director, Montgomery County (Md.)
Roger Lewis - Architect; Columnist, "Shaping the City," Washington Post; and Professor Emeritus of Architecture, University of Maryland College Park"
Listen to the interview here.
Bethesda Downtown Plan on Montgomery Plans
Find out the latest with the Bethesda Downtown Plan - hear from Area 1 Supervisor Marc DeOcampo about how you can get involved with the future of Downtown Bethesda. This segment is airing on CCM (County Cable Montgomery):
The Bethesda Downtown Plan Needs You!
Check out how you can get involved with the Planning Department's Bethesda Downtown Plan and help shape the future of the heart of Bethesda for the next 20 years!
Comment
Let us know what you think
Contacts
Leslye Howerton, Assoc. AIA, LEED-GA, Planner Coordinator, Area 1 301-495-4551
Questions and to arrange a meeting with us
Marc DeOcampo, AIA, LEED-AP, Master Planner-Supervisor 301-495-4556
Margaret K. Rifkin, AICP, RLA, Outreach 301-495-4583
Public Meetings, Website & Social Media Content
Matt Folden, Transportation 301-495-4538
Tina Schneider, Environment 301-495-2101
Laura Shipman, Urban Design 301-495-4558
John Marcolin, RLA, LEED-AP, Urban Design 301-495-4547
Rachel Newhouse, Coordinator, Parks Department 301-650-4388
Last updated: January 7, 2015