Green Infrastructure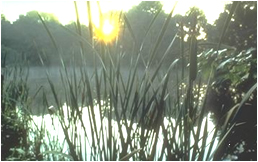 Green Infrastructure is a network of waterways, wetlands, woodlands, wildlife habitats and other natural areas that supports native species and contributes to clean air, clean water and a healthy, sustainable quality of life. A network provides much greater environmental viability, value, and function than isolated patches of forest, meadow or wetland.
Just as county-wide connectivity is important in planning and upgrading road, storm drain, sewer and utility infrastructure, it is also important in understanding, protecting, and improving functional natural areas, or green infrastructure.
Planners have worked with stakeholders to prepare a draft map of this conceptual or "desired" green infrastructure network, which identifies the County's most ecologically significant natural resources.
Once the board has approved its version of the Green Infrastructure Plan, it will send the draft functional master plan to the County Council for review. The County Council will then hold its own public hearing and worksessions before final consideration of the plan.
Goals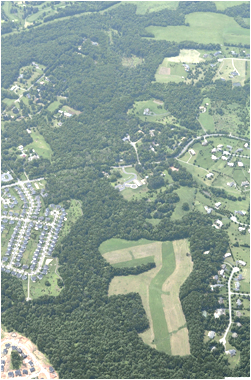 When adopted, the Green Infrastructure Functional Master Plan will:
Provide a policy guide for development and zoning decisions
Help guide master plans
Support the desired development pattern identified in the county's General Plan and facilitate smart growth
Realize forest protection goals
Provide a planning tool to help improve water quality
Increase the potential for state funding of open space preservation
We will keep you apprised of how you can contribute to this process and help achieve the plan's goals once it is approved and adopted.
Purpose & Outreach Strategy Report
On March 9, 2006, the Planning Board approved publication of the Purpose and Outreach Strategy Report, which initiated public participation in the process of creating a countywide vision for ecosystems and natural area connections. The report outlines the relationship of the Green Infrastructure Plan to other state and county plans and programs, the objectives of the plan, major themes and issues, a proposed public outreach strategy, and a schedule.

Previous Meetings
April to November 2009
Planners revise the draft strategies and recommendations, Green Infrastructure Plan text, and Network map; liaise with local authorities and stakeholders; Plan Development Work Group meetings.
March 12, 2009
Planners present draft Green Infrastructure Plan strategies and recommendations, and draft Network map, to the Planning Board for review and discussion.
January 13, 2009
Planners present draft Green Infrastructure map at a public meeting
at the Park and Planning Headquarters auditorium
December 2008
Green Infrastructure Plan Development Work Group meeting
Public Outreach focus toward youth
June 2008 - November 2008
Brief Planning Board on results of public information meeting
Develop draft Green Infrastructure plan
June 7, 2008
Green Infrastructure Community Meeting
Agricultural History Farm Park, 18400 Muncaster Road in Derwood
Planners presented draft mapping scenarios of the Green Infrastructure Plan
March 2008 - April 2008
Developed natural resources base map including sensitive areas covered by existing environmental guidelines and regulations
Formulated draft alternative mapping scenarios
At March 13, 2008 Planning Board briefing, staff presented on the progress and purpose of the Green Infrastructure Plan.
February 2008 - March 2008
Continue preliminary Green Infrastructure mapping analysis
Select Green Infrastructure mapping approach for scenario development
Begin Public Outreach focus towards youth
January 2008
Begin preliminary Green Infrastructure mapping analysis
Prepare for interactive GIS mapping sessions

Focus group meeting summaries
As part of the public outreach effort, stakeholder focus groups were formed to discuss issues related to the development of the plan.
M-NCPPC Staff Contact
Michael Zamore, Project Manager, 301-495-2106
Michael.Zamore@mncppc-mc.org
Mary Dolan, Supervisor
Mary.Dolan@mncppc-mc.org
Mark Symborski, Project advisor
Mark.Symborski@mncppc-mc.org
If you wish to be added to an e-mail list to receive periodic updates about meetings, plan materials and opportunities for comment please contact us or visit this web site to see schedules and materials.
Date of last update: January 5, 2010