2009 Growing Smarter Speaker Series

The 2009 version of the Planning Board speaker series provided an opportunity to hear from experts with a variety of backgrounds who will provide thought-provoking presentations as the board tackles the next iteration of the county Growth Policy.
As planners draft the 2009-2011 Growth Policy, we are rethinking how we manage growth, looking beyond basing it just on congestion relief and school capacity. Instead, we hope to focus on ways to enhance quality of place in our communities. Our Growing Smarter Montgomery initiative encourages respect of the natural environment in the design of buildings, spaces and streets and how planners can help create great places with better connections.

All presentations will take place as part of regularly scheduled Planning Board meetings, which take place at Park and Planning Headquarters, 8787 Georgia Avenue, Silver Spring, unless otherwise noted. Speaker series attendees may be able to receive American Institute of Certified Planners (AICP) continuing maintenance credits. Sessions that have received approval for American Planning Association CM credits are shown with the CM logo. CM credits are sponsored through the National Capitol Area Chapter of the AIA.
Watch the speakers series live or view selected archived presentations.
Speakers
Infill Development That Works
December 3, 2009
Speaker: Matt D'Amico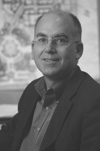 How can Montgomery County guide new development to support existing uses, adjacent building types, density, block and street patterns, and transportation needs? Matt D'Amico, a Baltimore-based planner and urban designer with over 20 years experience preparing master plans and urban design guidelines, will provide examples that achieve greater densities and mixed-use within the context of existing neighborhoods, corridors, and commercial centers. Watch Presentation
Remote Sensing Data as a Tool for Studying Streams in Urbanizing Watersheds
November 12, 2009
Speaker: Andrew Miller

Scientists are using LiDAR, which provides high-quality topographic data, to visualize landscape patterns and analyze features that have never before been captured. Aircraft-mounted LiDAR instruments take high-resolution scans of the landscape, providing high-quality topographic data. Dr. Andrew Miller, associate professor in the Department of Geography & Environmental Systems at University of Maryland-Baltimore County and the founder of the Center for Urban Environmental Research and Education.
Sustainable Development: Costs, Incentives and the 'Greening' of Real Estate
October 29, 2009
Speakers:

Jonathan Gritz and Marnie Abramson


Join industry experts from The Tower Companies as they lead a discussion on the impact of real estate development on environmental and planning issues. Learn about urban and environmental issues related to real estate development, costs, market penetration, greening new construction and existing buildings, and incentives.
21st-Century Urban Green Infrastructure
October 8, 2009
Speaker:

Neil Weinstein

The executive director of the Low Impact Development Center in Beltsville, Md., Neil Weinstein will discuss how communities and designers are developing business- and performance-based approaches to planning and designing environmentally sensitive infrastructure. His talk will focus on how green highways and streets and Low Impact Development can achieve great design as well as community and economic development. Highlights will include state-of-the-art approaches, lessons learned, and future directions for the use of innovative approaches for land planning and site design. Watch Presentation
Compact, Complete and Connected
September 17, 2009
Speaker:

Dhiru Thadani

Since 1981, Dhiru Thadani has maintained a diversified practice in architecture and urban design. He was director of urban design and town planning at Ayers/Saint/Gross from 2002 to 2009 and a design partner in the Thadani Hetzel Partnership from 1987 to 2002. His work has spanned North and Central America, Europe and Asia and includes urban design, town planning, architectural design, interior design, landscape design, construction management, graphic design, and rendering. Thadani's local work includes M Square, a research village and transit oriented plan for the University of Maryland at College Park. The 293-acre transit district develops linkages between Metro, University shuttle buses, automobiles and pedestrians to create a balanced, coordinated community. Watch Presentation
Analyzing Alternative Transportation, Land Use and Greenhouse Gas Scenarios for Greater Washington
June 18, 2009
Speaker:

Ronald Kirby, Metropolitan Washington Council of Governments

Dr. Ronald F. Kirby is director of transportation planning for the National Capital Region Transportation Planning Board at the Metropolitan Washington Council of Governments (COG). Joining COG in 1987, Kirby is now responsible for the administrative and technical supervision of ongoing projects in his department, including long-range planning for highway and public transportation systems in the Washington region, assessment of the air quality implications of transportation plans and programs, and a regional commuter assistance program. Previously, Kirby directed the transportation program at the Urban Institute, a Washington, D.C., non-profit policy research organization, where he conducted analyses of the performance of federal highway and public transportation programs. He also worked on a series of policy studies and demonstration projects for the federal Urban Mass Transportation Administration.

Watch Ronald Kirby's presentation
The Business Case for Smart Growth
May 14, 2009
Speaker:

Lee Sobel, U.S. Environmental Protection Agency



Lee Sobel, a development and finance analyst with the U.S. Environmental Protection Agency, focuses on policy, technical assistance and outreach on development that achieves smart growth goals. Sobel has conducted financial analyses of development patterns and presents to builders and government agencies about why compact development is lucrative as well as environmentally sound. Prior to joining EPA, Sobel was a senior associate at CB Richard Ellis' investment property group, selling shopping centers and retail property throughout Florida. The author of "Greyfields Into Goldfields" and contributing author of "This Is Smart Growth," Sobel has a law degree from Thomas M. Cooley Law School and is a resident of Maryland.

Watch Lee Sobel's presentation.
How Nonprofits, Foundations and Public Agencies Address Smart Growth, Affordable Housing and Social Equity
April 23, 2009
Speaker:

Rick Cohen, Writer and Consultant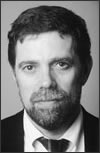 As the nation suffers through an economic freefall, charitable donations and philanthropic grant-making continues to decline. As a result, the challenges for the civic sector to engage in these issues are greater than ever. Cohen will address what nonprofits, foundations and public agencies should be doing to address smart growth, affordable housing and social equity during the economic downturn, particularly in the dynamic communities of Montgomery County.
After serving for eight years as executive director of the National Committee for Responsive Philanthropy (NCRP), Rick Cohen writes for Nonprofit Quarterly magazine (NPQ), the nation's premier journal of nonprofit policy and practice. Prior to advocating for philanthropic giving and access for disadvantaged and disenfranchised constituencies, he served as vice president of the Enterprise Foundation (now Enterprise Community Partners), directing field programs. Rick was director of Jersey City's Department of Housing and Economic Development and a consultant to nonprofits, foundations, and government agencies. He also worked for the Trust for Public Land (TPL) in New York City and began his professional career as a planner with Action for Boston Community Development (ABCD), one of the nation's original anti-poverty agencies. Read Rick Cohen's recent articles.


Watch Rick Cohen presentation
Local Opportunities to Influence our Carbon Footprint
March 19, 2009
Speaker:

Andrea Sarzynski, Assistant Research Professor, George Washington Institute of Public Policy

Sarzynski will summarize research that ranks energy use and carbon footprints across U.S. metropolitan areas. As a researcher working on national, state and metropolitan growth trends, Sarzynksi will discuss the factors both in and out of local control that contribute to an area's carbon footprint, focusing on capital investments, zoning and project approval. Read the press release.
Sarzynski is an assistant research professor at the George Washington Institute of Public Policy focused on urban land use, transportation, energy, and environmental policy. Sarzynski has published reports in academic journals in policy, planning and geography. Prior to working at GWU, Sarzynski worked at the Brookings Institution's Metropolitan Policy Program, researching demographic, economic, energy, and environmental trends in the United States.She also analyzed carbon footprint data for large metropolitan areas and evaluated state, local, and international climate policies. She previously worked for the White House Council on Environmental Quality. Andrea has a Ph.D. in public policy from the George Washington University and a B.S. in natural resources from Cornell University.
View PowerPoint presentation.
Environmentally Sensitive Design: The High Point Neighborhood Case Study
March 17, 2009
Speaker:

Peg Staeheli, principal, SvR Design Co. (ASLA LEED)

Peg Staeheli, ASLA LEED, is president of SvR Design Company, a Seattle-based landscape architecture and civil engineering firm specializing in integrated and environmentally responsible design. Her work has featured sustainable solutions that incorporate natural features into the built environment. She also has worked to modify urban development building codes based on models in Sweden and Germany. Read the press release.


Watch presentation.
View PowerPoints: Applied Low Impact Development Techniques (3.5 MB) | High Point Case Study (3.5 MB)

Trends in Stormwater Management: Can A New Way of Thinking Reduce Water Pollution?
February 19, 2009
Speaker:

Ken Pensyl
Ken Pensyl, administrator of the Sediment, Stormwater, and Dam Safety Program at the Maryland Department of the Environment, will discuss stormwater management trends that foster a new way of thinking about how to improve water quality. Pensyl will describe how developers and landowners can handle stormwater to create better results for the environment and the people who live and work there. Read the press release.

In his role as a stormwater administrator, Pensyl oversees a variety of programs including those that focus on slowing, infiltrating, and treating stormwater discharge to help protect surface waters from pollutants and recharge groundwater. Among his duties is managing the state program that issues municipal permits for the National Pollutant Discharge Elimination System.
Greening Existing Properties
February 12, 2009
Speaker: Carl Elefante, QUINN EVANS | ARCHITECTS (AIA, LEED AP)
As a principal in a D.C. architectural firm and a professional in the field for 30 years, Carl Elefante is applying decades of knowledge toward creating more environmentally sustainable design. Rather than overlooking the impact of buildings on the ground today, Elefante will examine the performance of existing buildings and how we can lessen their role in contributing to our county's carbon footprint. Read the press release.

Elefante is director of sustainable design for QUINN EVANS | ARCHITECTS, with offices in Washington D.C. and Ann Arbor, Michigan. As the firm's design team leader for a broad spectrum of projects, and with a background in architecture, historic preservation, and community revitalization, Elefante lectures nationally on historic preservation and sustainable design topics. Among other posts, Elefante is president of the Potomac Valley Chapter of the American Institute of Architects, was a founding board member of the National Capital Region Chapter of the U.S. Green Building Council, served on the D.C. Green Building Task Force and the Montgomery County Sustainability Working Group. Elefante attended Pratt Institute School of Architecture and received a BA from the University of Maryland School of Architecture, Planning and Preservation.
View PowerPoint Presentation and Handouts
Date of last update: January 4, 2010