Community Participation in Planning the MD355/I-270 Technology Corridor Study
355/270 Technology Corridor Study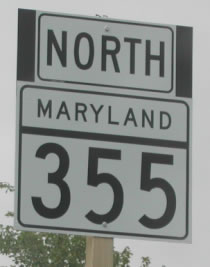 The County Council requested that the master plans and sector plans along the MD 355/I-270 Corridor be delivered during the winter and spring of 2008. For the 355/270 study to provide a framework that actively contributes to the development of these master plans and sector plans, the Planning Department completed the study in January 2008.
The schedule required modifying the scope of the project and our community outreach efforts. The scope of the project included future options addressing four major themes: economic vitality, mobility, health, and community character.
The Planning Board provided more informal opportunities for community input instead of appointing a formal Corridor-Wide Community Advisory Group. The project also was informed by community input gathered during the review of the Centers and Boulevards Project, and the 355/270 Technology Corridor Work Program Development Committee.
During fall 2007, the Planning Department compiled a report that was reviewed by the Planning Board. This report was transmitted to the County Council in January 2008 as an informational project, but not as a formal master plan requiring action by the County Council. The community is welcome to attend this review and provide comments.
Another important way for you to provide input into the future of the 355/270 Corridor is to participate in the ongoing plans that are underway in the Corridor. These include master plans and sector plans for Twinbrook, White Flint, Germantown Employment Corridor, and the Gaithersburg Vicinity area located west of I-270. Although the corridor study will lay a framework, decision-making on specific areas will be made during the master planning process.
Find out more about the Community Outreach Process.
If you would like to be on our mailing list click here.
Date of last update: February 20, 2008