White Flint Sector Plan Background
On Nov. 6, 2006, nearly 80 residents, business owners, property owners, workers, developers, and neighbors who are interested in the White Flint area met with the M-NCPPC staff in Rockville to start envisioning the future White Flint.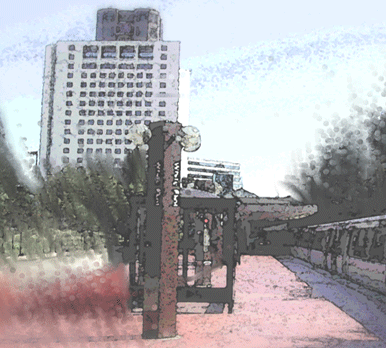 In 1992, the White Flint Sector Plan area was included in the North Bethesda/Garrett Park Master Plan. Now, as has recently been done in Shady Grove and Twinbrook, a separate White Flint Sector Plan is being created, providing an opportunity to focus on the area around the White Flint Metro Station. The Sector Plan is being coordinated with the MD 355 Corridor Project that is also underway.
At the meeting, Planning Chairman Royce Hanson provided opening remarks and staff presented information about the White Flint area, the MD 355 Corridor Project, and the work to be done by the group for the rest of the evening. The participants then split into eight groups and brainstormed about White Flint's future. Each group developed a list of desirable characteristics and a concept plan, summarized in a vision statement. The groups then presented their plans.
The concepts and ideas produced by the groups paint a picture of a vibrant White Flint as a special place centered on the White Flint Metro. Groups envisioned a greener White Flint Station, friendly to pedestrians and bicyclists, with numerous choices of places for people to live, work, shop and dine. All of the plans and ideas that came from those groups are forming the framework for our development of the White Flint Sector Plan.