Public Project: Silver Spring Library Replacement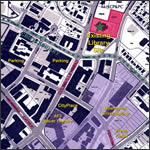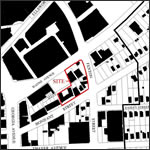 Click the thumbnails for larger picture
Description
This project would provide the Silver Spring community with a new library located within the CBD. The new library will be approximately 34,000 square feet in size and is intended to meet the unique requirements of an increasingly urban, ethnically and culturally diverse residential and business community. A site selection committee was formed in January of 2001 to recommend a potential site that meets an established set of criteria. The CIP includes planning and construction money for this project. Montgomery County has prepared an RFP to solicit interest from developers interested in constructing a residential project over a future library. The State has also expressed an interest in incorporating a Purple Line station into this project.
M-NCPPC Staff Contact
Bill Barron, Team Leader
301-495-4556
Bill.Barron@mncppc-mc.org

Applicant
Montgomery County Public Libraries
Contact: Barbara Norland
240-777-0030
Opportunities for Public Participation
Future regulatory approvals for a mixed use project to include a library. Visit our Design Montgomery site and rate one of the design concepts for the library.
Planning Board Review Process & Case Number
Mandatory Referral #05103-OCE-1 for site selection only. Administrative approval of the Mandatory Referral for site selection; comments transmitted on May 26, 2005.
Notes from M-NCPPC Staff Contact
Date of last update: September 23, 2009