A Step-by-Step Guide: Step 5
Historic Area Work Permits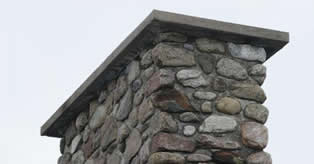 Step 5: Post-consideration
If the HPC approves the HAWP application at the meeting, then the applicant is required to deliver three copies of the plans for the approved version of the project. Staff will stamp the appropriate plans to demonstrate offical approval. The applicant will then be able to return to the Department of Permitting Services for issuance of the HAWP.
If a Building Permit is not required for the project, the owner may commence work.
If a Building Permit is required for the project in addition to the HAWP, the applicant must provide 3 copies of the approved plans to the office of Historic Preservation for stamping. Applicants are required to present stamped plans to the Department of Permitting Services officials when obtaining a building permit.
If you are not satisfied with the decision of the HPC, you can submit a revised application to be reviewed by the HPC at a future meeting or appeal the decision to the County Board of Appeals 240-777-6600, which will hear the original application de novo (that is, starting fresh with a new hearing) and render its own decision.