Tax Credits Case Study: 3712 Thornapple St., Chevy Chase
Moxley-Taplin House, 35/92
Owners: Michael and Emily Eig
Built in 1898, the Moxley-Taplin house was in need of slate roof repairs by 2007. Slate roofing is notoriously long-lived and can be expected to remain in good condition for 100 years or longer depending on maintenance performed, climate, and other factors, such as original installation method. Rather than tear-off the old slate roof and attempt to find a substitute material, the Eigs chose a preservation best practice: repair the slate tiles that could be repaired and replace in-kind what needed to be replaced. In addition, the Eigs restored four original copper finials to adorn the house's dormer windows.
By appropriately sealing the building envelope and restoring documented missing features, the Eigs have added to the visual and historical appeal of the house and preserved the building for all Montgomery County residents to enjoy.
For more information on appropriate historic roofing options, see the National Park Service's Preservation Briefs on roofs and slate roofing.
Montgomery County's new design guidelines also provide guidance regarding
roof repairs
.
Before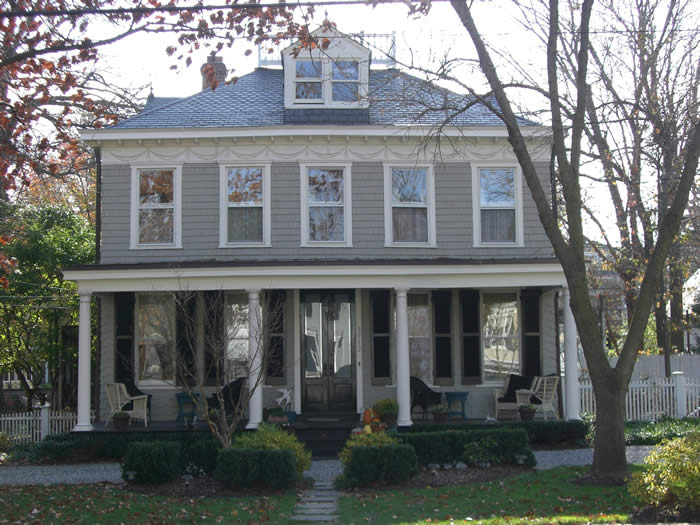 After