Private Project: Greenway Village (Arora Hills)
Revised Development Plan Amendment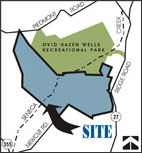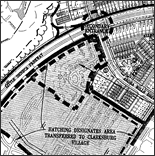 Click thumbnails to see larger picture
Description
This amendment to the Development Plan will introduce 100 age-restricted housing units containing 150 beds with four to five stories and a maximum height of 55 feet into the planned commercial center. The center is located at the northeast corner of the intersection of Snowden Farm Parkway and Little Seneca Parkway. Approval of the Development Plan will necessitate revisions to the Clarksburg Village and Arora Hills preliminary plans.
M-NCPPC Staff Contact
Carlton Gilbert
301-495-4576
Carlton.Gilbert@mncppc-mc.org
Applicants
Skylark Investments LLC,
6820 Elm Street, Suite 200
McLean, VA 22101
Clarksburg Village, LLC
7200 Wisconsin Avenue, Suite 1000
Bethesda, MD 20814
Contacts
David Flanagan, President, Elm Street Development
6820 Elm Street, Suite 200, McLean, VA 22101
703-734-9730
Bernard J. Rafferty, PE, Artery Development Company
7200 Wisconsin Avenue, Suite 1000
Bethesda, MD 20814
301-961-8335
Opportunity for Public Participation
The Planning Board will hold a public hearing on the future site plan for this project.
Planning Board Review Process & Case Number
Development Plan Amendment (DPA) No. 05-01.
Planning Board Action
On March 6, 2008, the Planning Board recommended approval of DPA-05-1 to allow the development of a 100-unit multi-family building (age-restricted). The District Council granted approval of Development Plan Amendment 05-1 on June 24, 2008.
Notes from M-NCPPC Staff Contact
Date of last page update: June 25, 2008